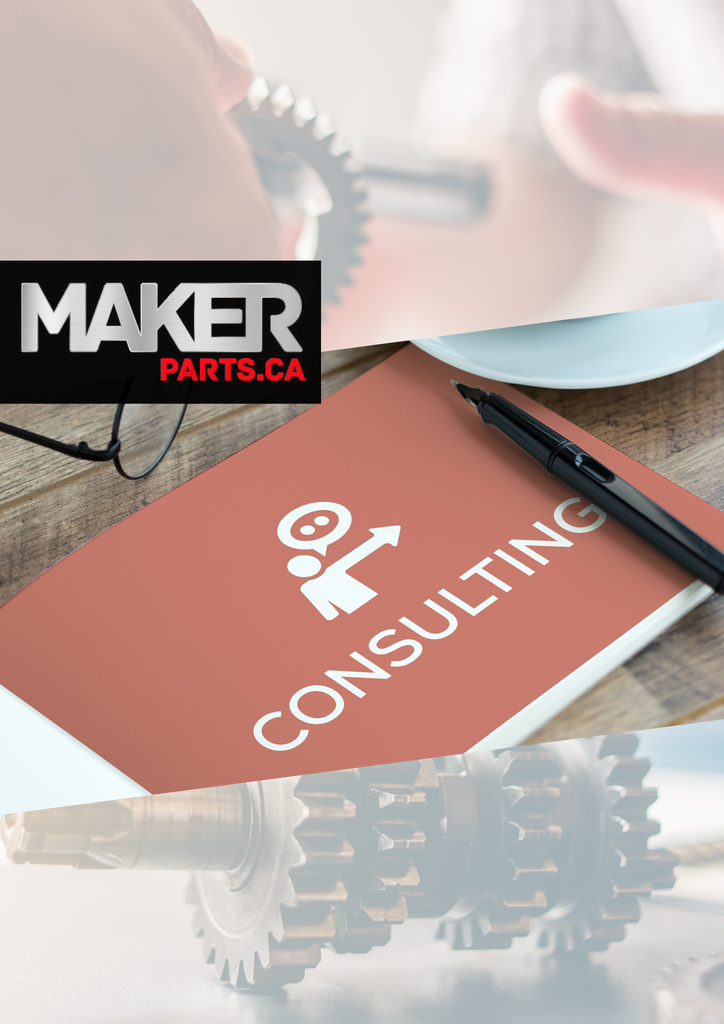 Makerparts.ca
Machine Building, BOM Assessment, 3D Printer Repair and Training, Consultation Service (hourly rate applies)
This item is not currently in Stock, but is available for pre-order - typically a one week delay for pre-ordered items.
---
---
Hourly service rate for screening and coordinating electronics, and parts building for your machines from an experienced CAD operator, electronics professional, and 3D printing expert.
Example service consultations on:
onsite 3d print calibration course (business class)
onsite 3d printer repair (business class)
custom Marlin programming
motherboard upgrade and Marlin programming (consumer class)
general 3d printer repair (consumer class)
general printer upgrades (consumer class)
filament sales 3d printer replacement parts sales
The minimum 1-hour charge applies.
Please email
support@makerparts.ca 
for schedule availability and more information.
---
Share this Product
//