Makesparts MPro Camera Slider System

Introducing the
Makesparts MPro Slider System
. By using Openbuilds components plus some 3D printed custom parts, you can build your very own professional camera slider to suit your needs.  
The Mpro utilizes 20x80 vslot aluminum extrusion to provide rigid and precise movement with a total of 8 bearings it achieves very smooth motion. Since we are using Openbuilds V-slot the system is totally open to modification, repair and upgrades.
Need dual Triod mounts?, Add two of our Arca Swiss compatible plate sets. Need Levelling Feet? they are quick to add on and adjust with up to 50mm of vertical travel.
All the 3D printed components are available for purchase, or if you have a 3d printer of your own the STL file are available for free to print your own.

Need only a small 250mm rail?, just swap the rail and the rest carries over, need a long movement? swap for a 1500mm Rail instead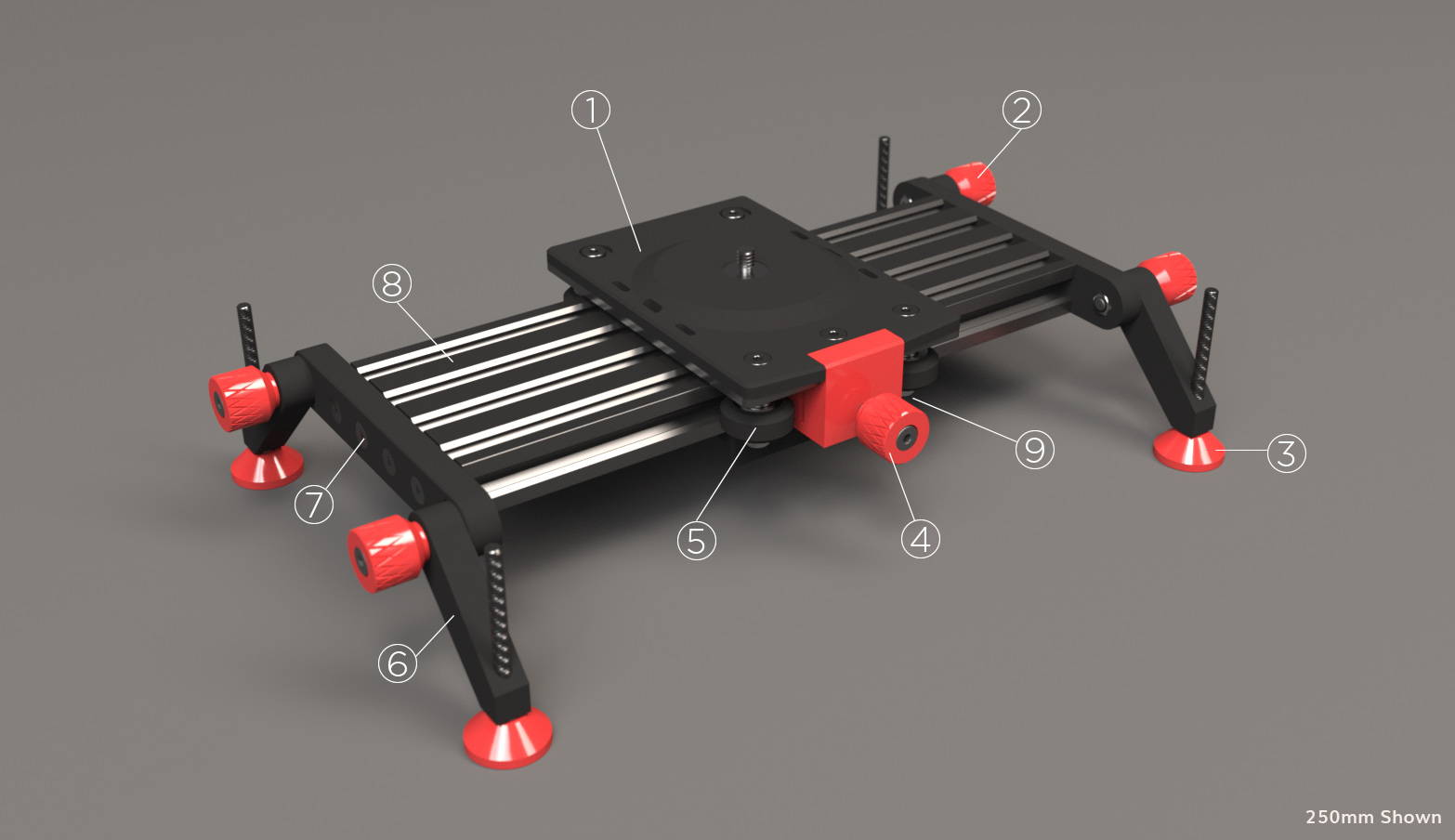 1) 20x80mm Gantry Plate with 3D printed Carbon Fibre PETG Top cover, Inset 1/4-20 Camera Mount with 3/8-16 Ball Head adapter
2) Knurled Thumb knobs to quickly adjust position of levelling feet or other mounting accessories
3) Optional Levelling feet with up to 50mm (2 inch) vertical travel
4) Sliding tension brake to keep movement at a desired friction level
5) 4 Dual Ball Bearing Solid V-Wheels for smooth effortless motion
6) Optional support Legs can be installed at preset angles or removed for compact storage, Can be used with or without levelling feet
7) End Caps are 3D printed in Carbon Fibre PETG and provide support for accessories
8) 20x80 V-Slot Aluminum Extrusion with Black Annodizing, Ultra straight and strong, provide very smooth motion.
9) Optional Arca Swiss compatible mounting plate, 3D printed in Carbon Fibre PLA, has 1/4-20 Tripid mounting hole.
Step 1 - Pick 20x80 V-Slot Black Rail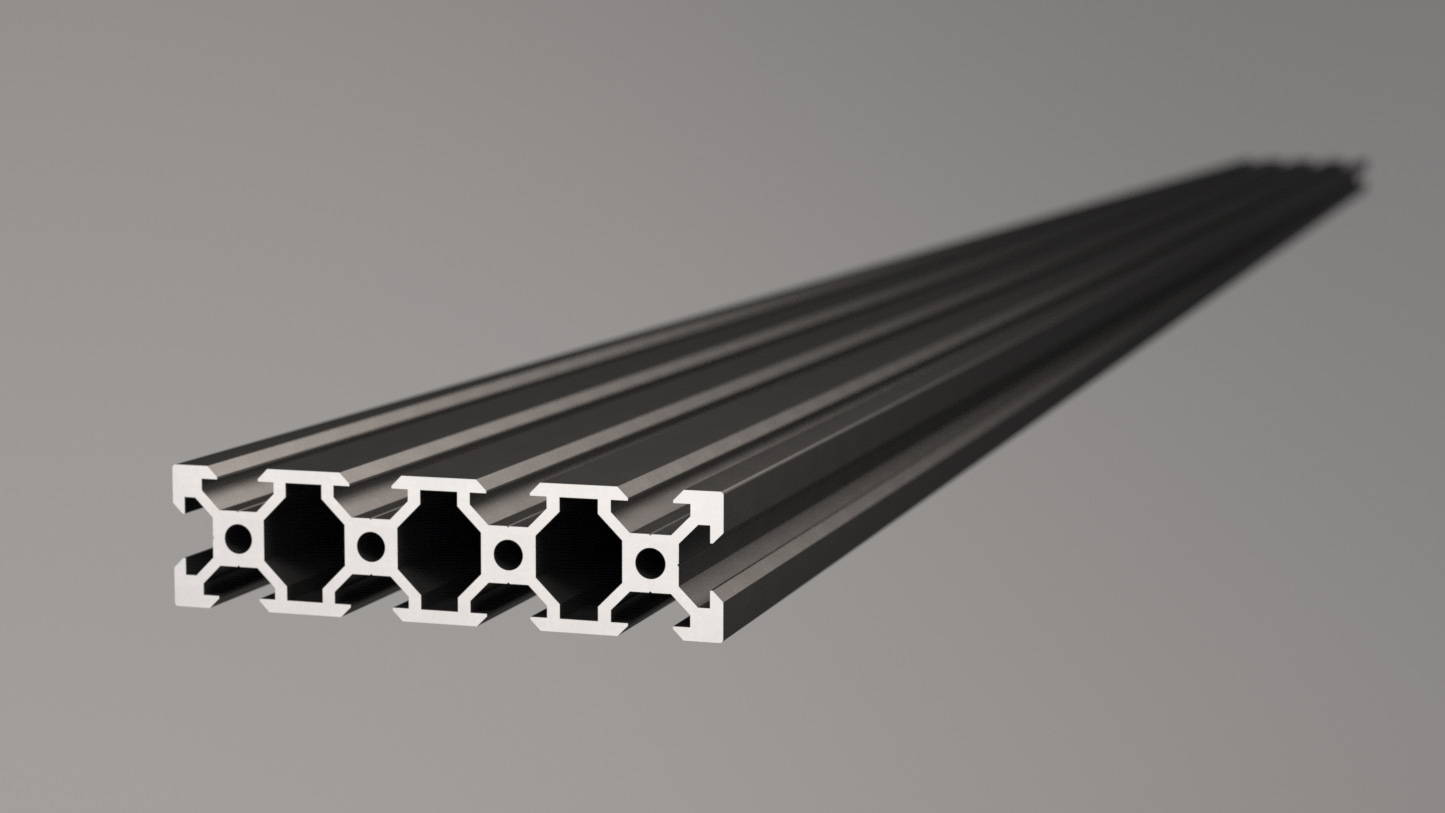 Step 2 - Choose Hardware package
Arca Dovetail Mounts for 20x80 V-Slot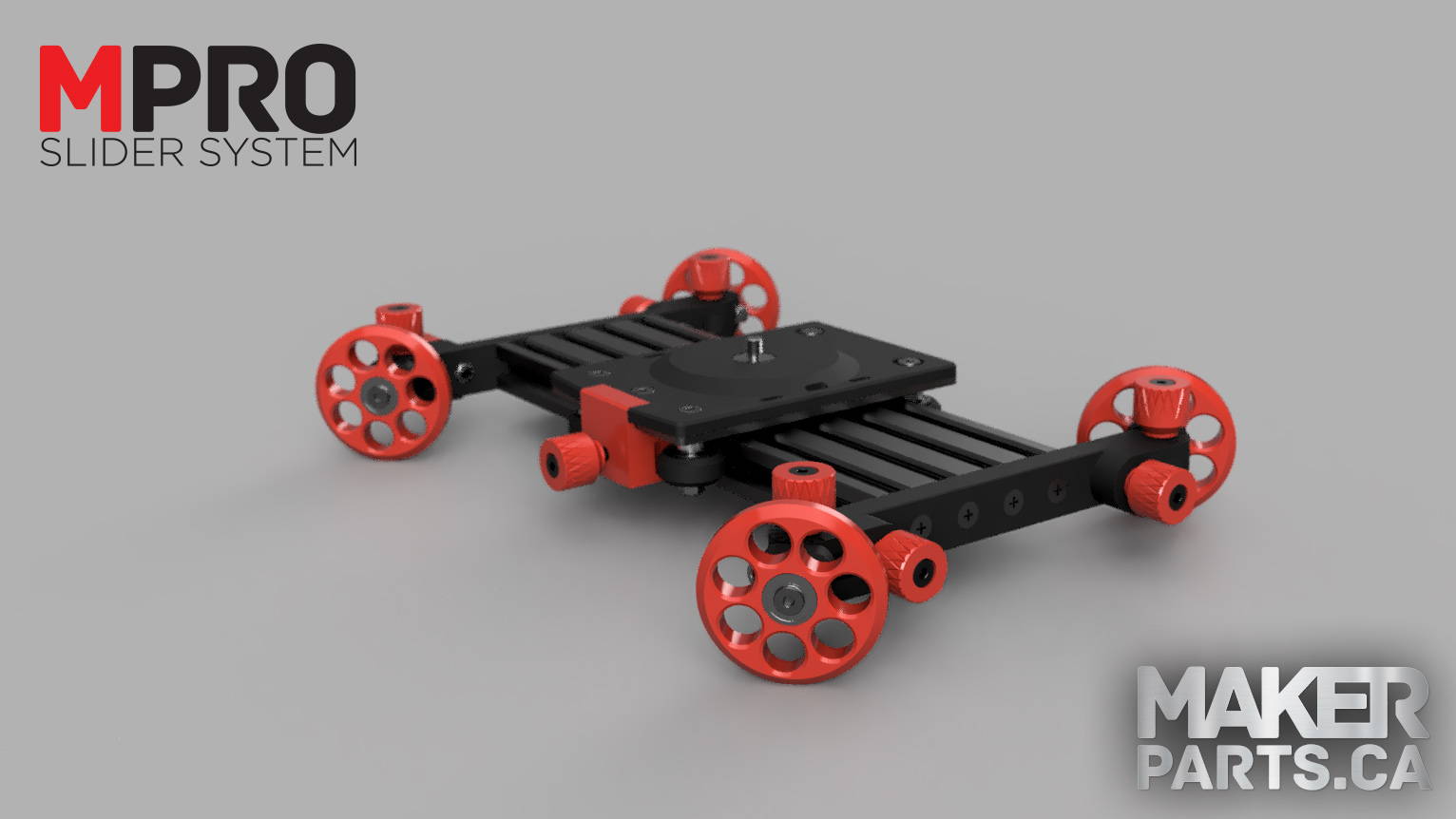 All Parts and Accessories
* 3D Printed parts require 48hr lead time to produce prior to shipping

//