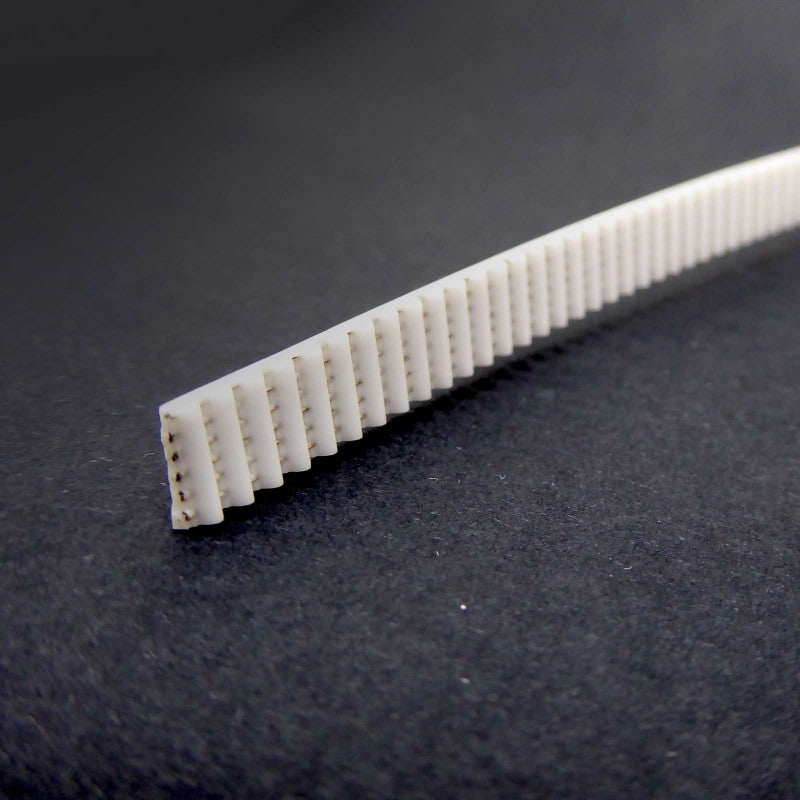 Makerparts.ca
Steel Core White 6mm GT2 Belt - Open Ended - Cut to Length - 1ft
This item is not currently in Stock, but is available for pre-order - typically a one week delay for pre-ordered items.
---
---
Choose quantity to specify length in increments of 1ft (304mm). For an example, buy quantity of 3 to get 912mm (3ft)
This GT2 belt is made of polyurethane, and specially reinforced with steel cords running the length of the belt. This improves the belts behaviour under tension, minimising any stretching even after extensive use - meaning the belt will stay taut longer and require less maintenance than regular GT2 belt. 
This steel reinforced belt is ever-so-slightly thicker than standard GT2 belt. This usually isn't enough to cause problems, but can make the belt incompatible with some press-fit belt clamps.
 Package contents:
GT2 Steel Core White Open Belt (2mm pitch x 6mm wide). Cut-To-Length in increments of 1ft (304mm) according to the number of feet selected.
Belt height : 1.38mm
Tooth height : 0.75mm
Belt width : 6mm
---
Share this Product
---
More from this collection
//